Industry News
» Spray Adhesives Market Projected to Reach USD 3.41 Billion by 2022

Spray Adhesives Market Projected to Reach USD 3.41 Billion by 2022. The report "Spray Adhesives Market by Chemistry (Epoxy, Polyurethane, Synthetic Rubber, Vinyl Acetate Ethylene), Type (Solvent-Based, Water-Based, Hot Melt), End-Use Industry (Transportation, Construction, Furniture), and Region - Global Forecast to 2022", The spray adhesives market size is projected to reach USD 3.41 Billion by 2022 from the estimated USD 2.72 Billion in 2017, at a CAGR of 4.6%. Spray adhesives are used in transportation (automotive, aerospace, and marine), construction (flooring, roofing, and insulation), furniture, and other industries. Other industries include packaging, textiles, and leather.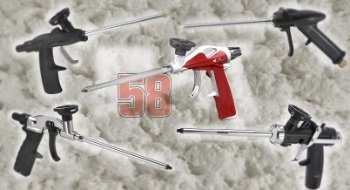 Solvent-based segment
The solvent-based spray adhesive segment accounts for the largest share of the overall spray adhesives market.
The performance of solvent-based adhesive is mainly determined by the base polymer of the adhesive.
The adhesive is mixed with a solvent to decrease their viscosity, thus, making it easier to apply with spray.
Most of the solvent-based spray adhesives are based on synthetic rubbers.
High resistance to oils & fluids and significant heat stability increases the applicability of solvent-based spray adhesives in various end-use industries such as automotive and aerospace.
Their ability to form a strong and long-lasting bond also makes them popular.


Wood Working Industry
Furniture or wood working is one of the major end-use industries of spray adhesives.
Almost two-thirds of wood products today are totally or partially bonded together using a variety of adhesives.
This is because adhesive bonding offers several advantages over other joining methods for wood components. Companies are investing in R&D to synthesize environmentally-friendly and skin-friendly wood adhesives.
Spray adhesives are easy to handle and help in achieving clean and neat application. This makes them more user-friendly than other adhesives.
Also, with controlled spray pattern, one can reduce overspray and wastage of adhesive materials. Spray adhesives are used in bonding decorative laminates, cushions, foams, and fabrics to wooden parts of furniture. They also adhere polyethylene and polypropylene to wood and metal in furniture.


Fastest Growing Segment
Asia-Pacific is projected to be the fastest-growing market for spray adhesives. China is projected to be the largest market for spray adhesives in the Asia-Pacific region, while the market in India is projected to register the highest CAGR during the forecast period. Growing urbanization and increasing disposable income of people in the region is fueling the growth of automotive, construction, and furniture industries, thereby, increasing demand for spray adhesives in the region.
The key companies operating in the spray adhesives market are Bostik SA (US), Henkel (Germany), H.B. Fuller (US), Quin Global (US), and 3M (US).