CHINA ADHESIVE 2017 Successfully Held in Shanghai

The 20th China International Adhesives and Sealants Exhibition & the 12th China International PSA Tape and Label Expo (CHINA ADHESIVE 2017) had been successfully held in Shanghai World Expo Exhibition & Convention Center in 23-25 September 2017.

CHINAADHESIVE2017 attracted nearly 400 exhibitors including a majority of noted companies both at home and abroad. The number of visitors of this great industrial event reached 19767. Overseas visitors came from Korea, Japan, Thailand, Malaysia, India, USA, Iran, Indonesia, Russia and Brazil, concerned with 40 countries and areas.
In order to help you get more accurate market information and make the right market decision, we will provide you specific show report as follows for free.
Thank you again for your full support on CHINAADHESIVE! We warmly invite you to participate in CHINAADHESIVE 2018,which will be held in Shanghai New International Expo Centre in September 19-21, 2018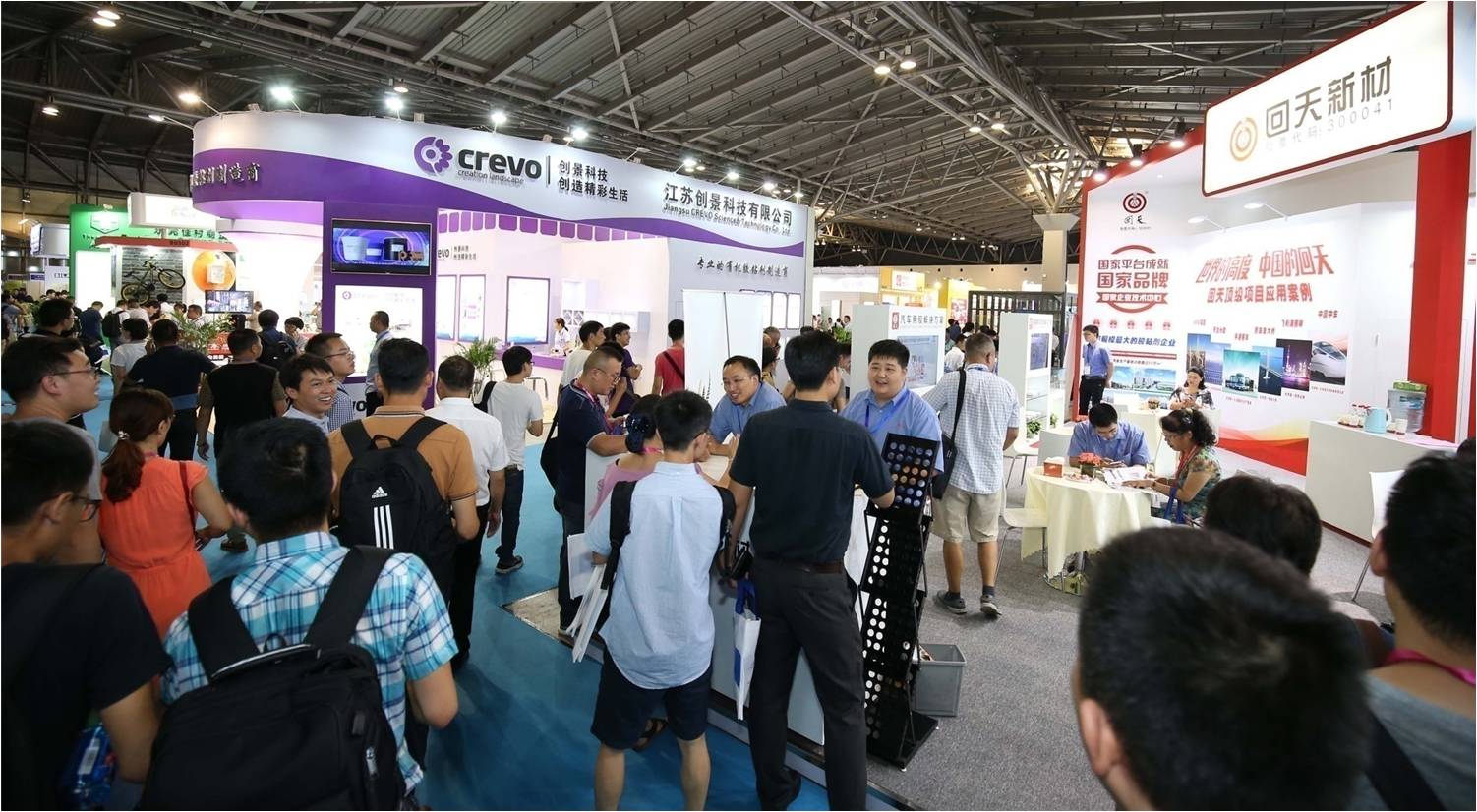 The Analysis of Visitors
:


According to the data from the counter for registration, the total number of the visitors is 19767. And there are four registration ways as follows:
On-site registration:1803
Pre-registration visitors: 1695
Wechant:16029
Group:240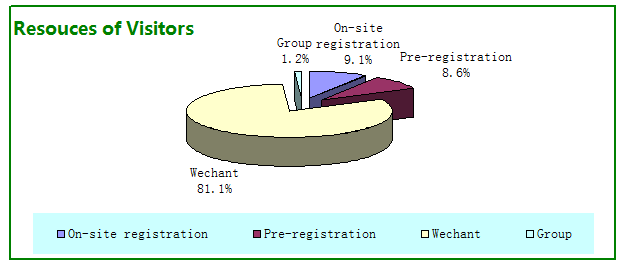 Visitors By
Region


Domestic Visitors:(18741 visitors, from 28 provinces or autonomous regions)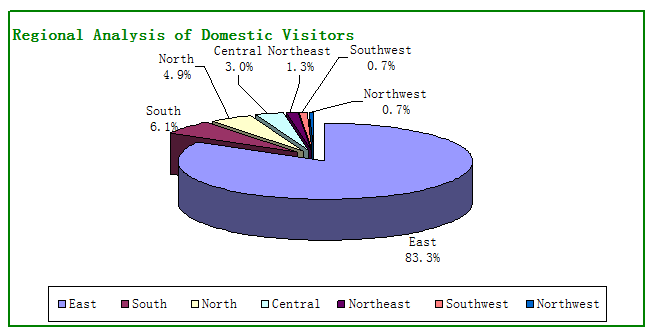 Overseas Visitors

:

(1026 visitors, from 38 countries all over the world)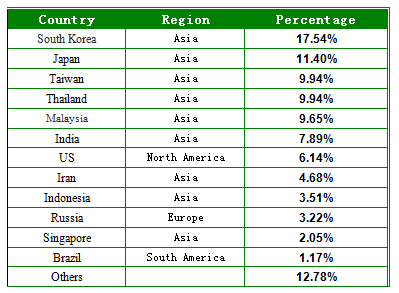 Questionnaire and Statistical Analysis


In order to get highly specific marketing information, we carry out a questionnaire survey on the part of the visitors. The relevant result are as follows:


Industry Type of the Company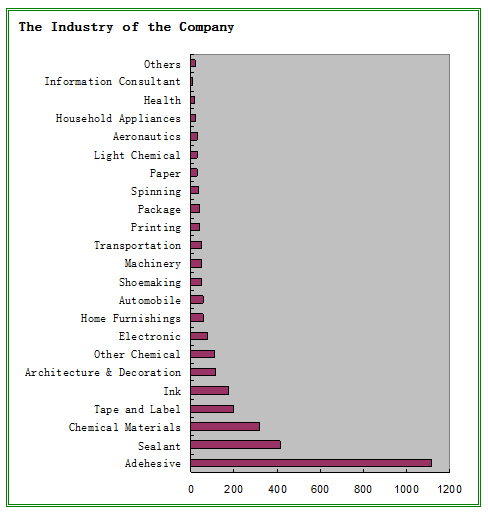 Job Function of Visitors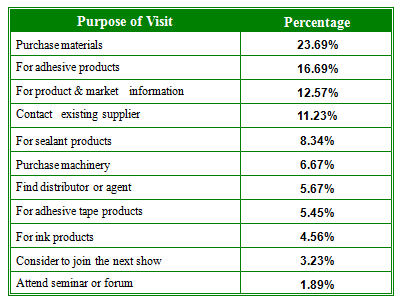 Organizers
CCPIT Sub-Council of Chemical Industry
Add: Bldg.16, Block 7, Hepingli, Beijing, 100013, China
Tel: 86 10-64275419, 84240485
Fax: 86 10-64205891
Email: cuijingjing@ccpitchem.org.cn, zhangpei@ccpitchem.org.cn
Website:www.chinaadhesive2000.com
China Adhesives and Tape Industry Association (CATIA)
Addr: Room B-2107, Tianyuangang Center, No.2, Dongsanhuan North Road, Chaoyang District, Beijing, China
Phone:86-10-87664843, 87667165
Fax:86-10-87663015
Website:www.cnaia.org
Email:xinxibu@cnaia.org member@cnaia.org
Looking forward to seeing you in Shanghai!
www.chinaadhesive2000.com