Hotels
---
2020 CHINA ADHESIVE & TL-Expo
Hotel Information

We designate Shanghai Peng Cheng Exhibition and Display Service Co.,Ltd as the sole hotel service provider. Please contact Peng Cheng as soon as possible if you want to reserve the hotel because of the exhibition season.

Click here to Download the Hotel Quotations 2020!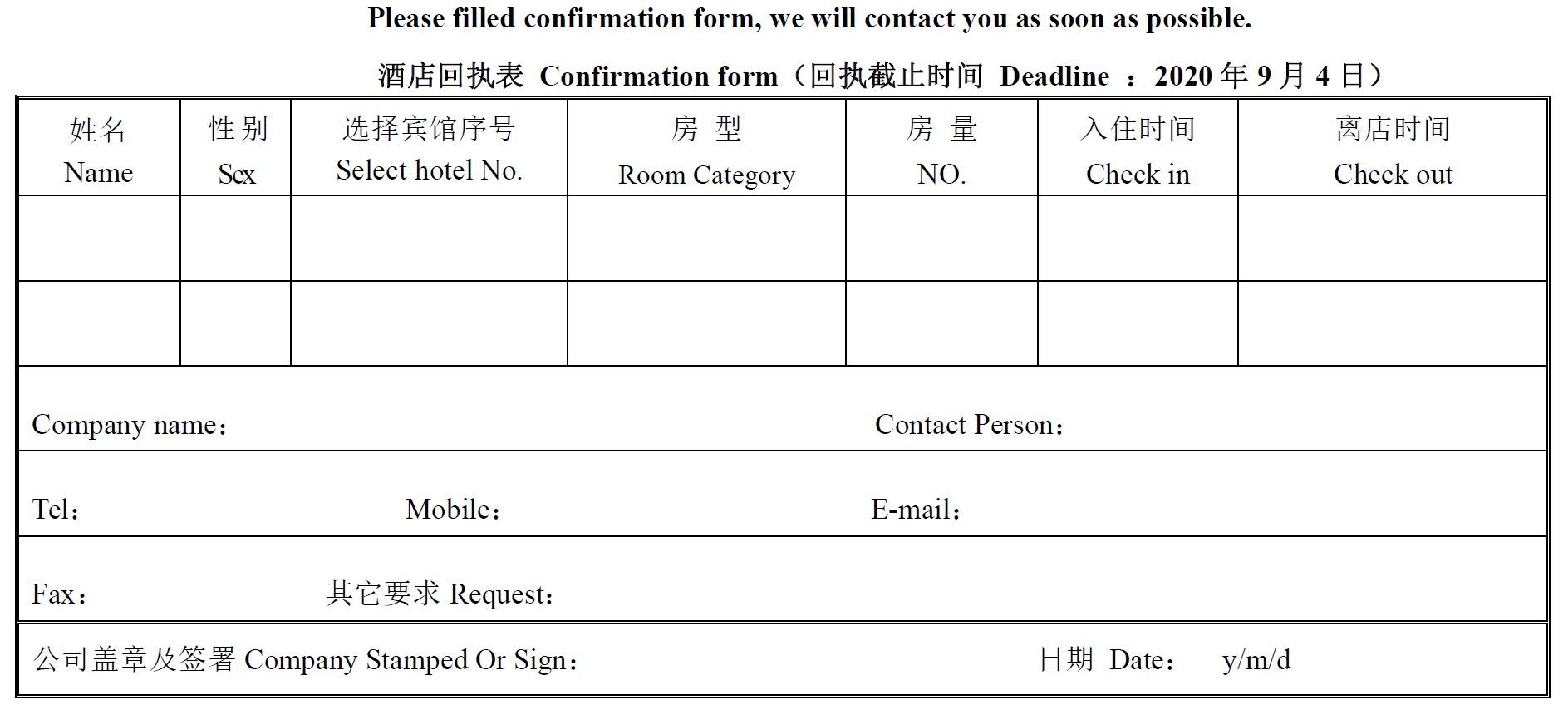 Contact: Miss Yang
Please fax the form to P.C Exhibition:86-(0)21-56096399
Or send the E-mail to 827953562@qq .com
SPECIAL REMARKS
Reservations should be made directly with P.C company by returning this form to Reservation Department through email or fax before Sep.4, 2020. Reservation Department should be offered available room type and walking rate as your options forwardly if the above special conference rate are not available while we received your reservation form.