Good Chance to Be VIP Visitor of China Adhesive 2020!
---
CHINA ADHESIVE 2021 is scheduled to be held on 20-22, October 2021, which will attract more than 500 exhibitors and 30,000 high-quality visitors from packaging, printing, electronics, automobile, construction, energy, transportation, medical treatment, shoemaking, textile, light industry.

CHINA ADHESIVE 2021 will be co-located with 3 remarkable chemical exhibitions—— ICIF China, RubberTech China, PetrochemHSE China. The total exhibit area reaches to 100,000 sqm. More than 2,000 exhibitors and 80,000 visitors will be at the fair, which creates a display platform of information, trade and innovation for industries like petroleum, chemical, adhesives, sealants, rubber and environment. The exhibition will also attract professionals all over the world from petroleum, chemical, packaging, electronics, automotive, construction, energy, transportation, medical, footwear, textile and other industries!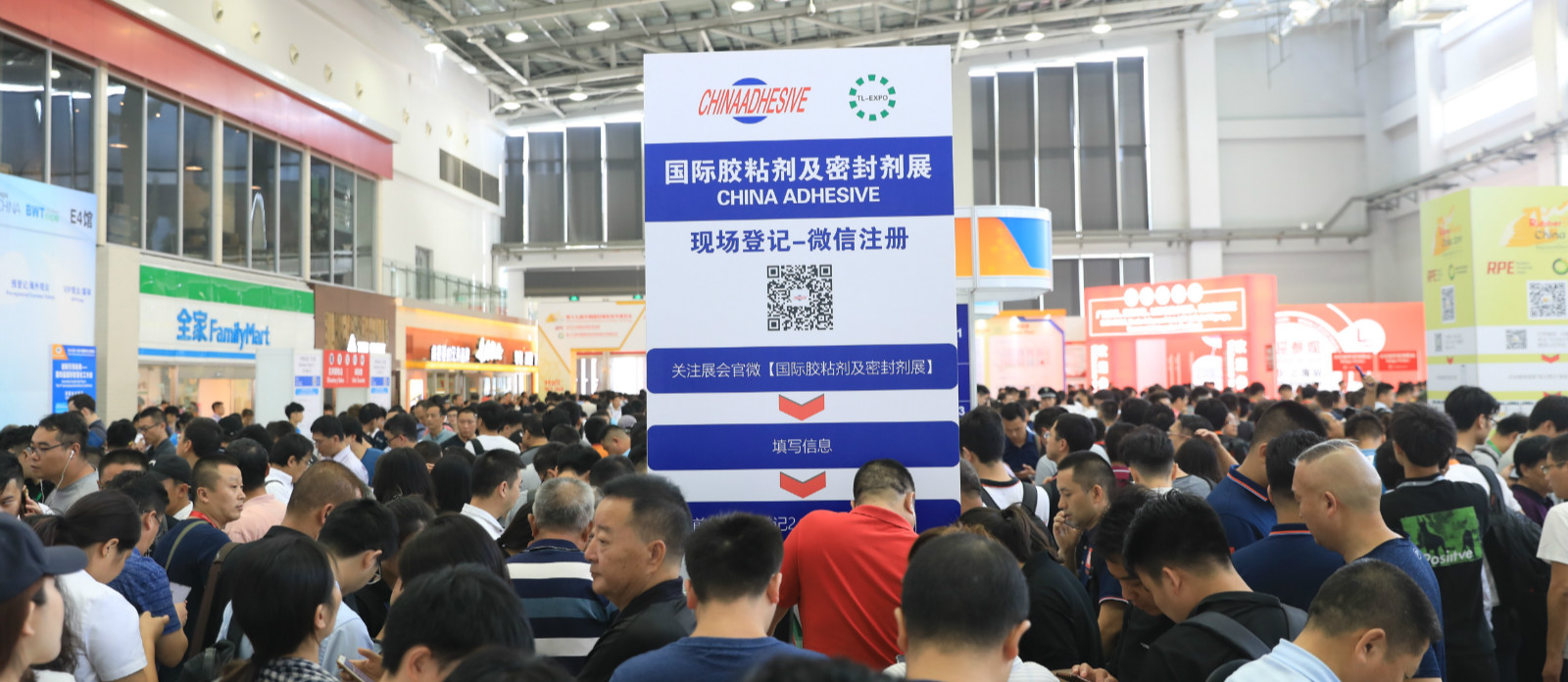 Pre-register now, you can enjoy the benefits as follows:

◆ Free access to Conferences / Seminars / VIP lounge
◆ A complimentary VIP Badge for fast-track entry and free catalogue
◆ Free Match-making Services to connect with interested exhibitors
◆ Regular E-newsletters packed with the latest show information
Fill the information and submit

Receive the confirmation email,and bring it on site
If you have any question,please feel free to contact us any time!
Organizers: CCPIT Sub-Council of Chemical Industry
Lydia Zhang
Tel: 86-10-84240485
Fax: 86-10-64205891
Email: zhangpei@ccpitchem.org.cn
Event Website: www.chinaadhesive2000.com